Is there research to support drinking alkaline water?
Is there research to support drinking alkaline water?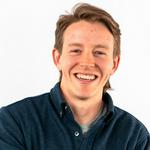 Updated by Graeme
There is a growing body of research to support the benefits of maintaining your body at an optimum pH of 7.36. This research also provides an understanding of how drinking alkaline water can assist in maintaining this balance. Well-known organizations, such as the World Health Organization, conducted research regarding the need for mineralized drinking water. A number of authors have summarized this scientific data into easy-to-read books that help educate consumers. Here is a selection of topical books (many more available):
Dr. Michelle Schoffro Cook, PhD, ROHP, DNM; The Ultimate pH Solution. This book includes an extensive bibliography of related scientific papers.
Dr. Richard Snyder, DO; What You Must Know About Kidney Disease. This book focuses on kidney disease and pH balance. Dr. Snyder also has a research paper specifically on the benefits of alkaline water and kidney patients.
A selection of scientific papers (many more available):
Nutrients in Water, World Health Organization, ISBN 92 4 159398 9 (NLM classification: WA 687)
Potential Benefits of pH 8.8 Alkaline Drinking Water as an Adjunct in the Treatment of Reflux Disease, Jamie A. Koufman, MD; Nikki Johnston, PhD
Effects of Induced Metabolic Alkalosis on Prolonged Intermittent-Sprint Performance, David Bishop and Brett Claudius, Team Sport Research Group, The University of Western Australia, Crawley, Australia
Effects of Bicarbonate-alkaline Mineralized Water on Gastric Functions and Functional Dyspepsia, Pharmacological Research, Vol 46, Issue 6, 525-531 Berton, et.al.