How often should I clean my Gravity Water System?
How often should I clean my Gravity Water System?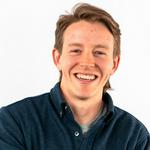 Updated by Graeme
We have outlined our recommended maintenance/cleaning routine for the Gravity Water System below:
Weekly:
Ceramic Pre-Filter: When the Ceramic Pre-filter is noticeably dirty or running slow, scrub the surface of the Pre-Filter with the grey sponge included in the box or another clean fine-textured sponge. Rinse under running tap water. This may be once a week or as needed. Some water sources have more sediment so more frequent cleaning may be required. The colour of a dirty Ceramic Pre-Filter depends on the quality of the source water. Do not use soap or detergent.
Keep an eye on the filtration speed of your system - it is your #1 indicator that it is time to scrub your Ceramic Pre-filter.
In most cases scrubbing the Ceramic Pre-filter is only necessary every week or two. Some people may find that they only need to scrub their Ceramic Pre-filter once a month and others may find that they need to scrub it twice weekly. It is totally dependent on the sediment content of your tap water.
4-6 Months:
We recommend routine cleaning of the entire system each time you change the Fluoride Filter or your 5-stage Filter (every 4-6 months).
Full System: Drain and disassemble the system. Use a cleaning solution made of 5 mL (1 tsp) bleach to 1 L (4 cups) of water. Wash all plastic parts in cleaning solution. Rinse with clean tap water. Do not use cleaning solution for the Ceramic Pre-Filter and 5-Stage Filter.
Do not scrub plastic parts with coarse material like scrub wool or steel wool. This will ruin the finish on your system.
5-Stage Filter: Replace.
Mineral Stones: Transfer stones into a pot. Boil stones for at least 1 minute to sanitize and condition. Drain the stones and lay out on a clean paper towel or towel to cool. Place stones into the bottom tank.
The Mineral stones will absorb odor. Do not use scented towels or towels with fabric conditioner.
Tap: Take apart the tap and soak in cleaning solution while you prepare the filters. Dirt or caked sediment can be removed with a paper towel or cotton swab dipped in vinegar. Rinse with clean tap water. Dry all parts with clean paper towel. Re-assemble and re-install the tap.
If you would like to download or print our maintenance manual you can find a PDF below:
Do you see algae growing in your system? Please read this support article for more information: "How do I deal with algae in my Gravity Water System?"