What is the status of my order?
What is the status of my order?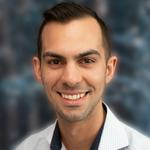 Updated by Michael Hutchinson
To see an update of your order/shipment status, please check your email. Note that in most cases, all Santevia.com orders will ship same day or next business day.
We will send you the following status updates:
Order Confirmation Email
Notification of Shipment (includes your tracking number)
To track your package during it's journey, click on the tracking number link in the shipment notification email. This will also include estimated delivery information.
Carriers may send you status updates (i.e.: Out for Delivery and/or Delivered Notification).