Contact us (Email or Phone)
Contact us (Email or Phone)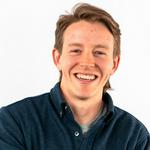 Updated by Graeme
Do you need help with your Santevia product or have a question? Our knowledge base is a great place to start!
If you still need help, we are here for you.
Contact us anytime via email, chat or by phone. We are open from 8am - 4pm PST. We will try our best to get back to you within the same business day.
CHAT: Click on the chat bubble on the lower right-hand side of your screen
EMAIL: help@santevia.com
PHONE: 1-866-943-9220