Do Santevia products have a warranty?
Do Santevia products have a warranty?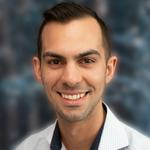 Updated by Michael Hutchinson
Santevia guarantees the components of your Santevia product to be free from defects in workmanship and manufacturing for a period of 30 days or 90 days based on the terms below.
30-Day Warranty:
All Santevia filters (pitchers, countertop or dispenser)
Santevia Shower Filter
Santevia Bath Filter
Santevia Stick or Pouch products
Santevia Water Bottles (Tritan, Glass, Stainless Steel)
90-Day Warranty:
Santevia Gravity System - Countertop or Dispenser Models
Santevia Classic Pitchers
Santevia MINA Pitchers
Please examine all parts prior to assembly. During the warranty period, if you discover that any part of your system is damaged or broken due to manufacturing defect or shipping accident, please submit a warranty claim by emailing us at help@santevia.com (include proof of purchase and photo of issue). All warranty claims will be examined by our quality control department.
Please note that proof of purchase is required when submitting a warranty claim. Failure to provide this will result in rejection of your claim.
Customer negligence, accidental damage, and water damage of electronic components are not covered under our extended warranty. This warranty also does not cover abuse, alteration, theft, loss or unauthorized and/or unreasonable use of your Santevia product.
To the extent permitted by local law, this warranty is in lieu of any other warranty, express or implied, including any implied warranty of merchantability or fitness, and precludes any other obligation on the part of the manufacturer, distributor or dealer, including any liability for special, incidental or consequential damages. This warranty gives you specific legal rights, and you may also have other rights which vary from province to province.