Water Bottle Filter Test Results
Water Bottle Filter Test Results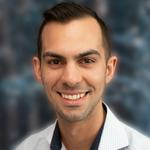 Updated by Michael Hutchinson
The Santevia Water Bottle Filter removes chlorine and then adds back healthy minerals to support your overall health.
The Water Bottle Filter is rated to remove chlorine based on verified performance data. As further testing and research are confirmed, we'll continue to update this performance data article.
Results vary depending on the source water. This data presented is in accordance with the laboratory test results provided by ALS Environmental Laboratory, a global leader in water testing, inspection, certification, and verification. All testing is done in accordance with NSF Standards 42, 53, and 401 for water quality and the reduction of chemicals and contaminants. All reduction percentages indicate the maximum filtration capacity of each product based on the rated lifespan of the filter.
Contaminant Removal
Chlorine - Greater than 99%
Remineralization
Calcium - Up to 3.9 mg/L
Magnesium - Up to 1.2 mg/L
Potassium - Up to 22.8 mg/L
Sodium - Up to 4.3 mg/L
Other Benefits
pH increased by up to +2
Alkalinity increased by up to 13.8 ppm
ORP Shift up to -312mV
TDS increased by up to 25.2ppm
IMPORTANT NOTICE: This filter has been tested according to NSF Standards 42, 53, and 401 for water quality and reduction of chemicals and contaminants listed. All contaminants reduced by this water treatment device are not necessarily in your water supply. While testing was performed under standard laboratory conditions, actual performance may vary. It is recommended that before purchasing a water treatment unit, you have your water supply tested to determine your actual water treatment needs.