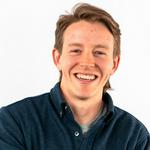 Updated by Graeme
We created Santevia to be different from other water filter companies.
Our founders, David and Yvonne Anderson, created Santevia because they were tired of doctors prescribing pills to combat David's acid reflux. When they learned that others felt the same way and wanted a natural remedy, they decided to do something about it. Santevia was born in 2007!
We believe that healthy water should be shared by everyone. As such, our products are designed for health, sustainability and to give back to a global community. Our team of naturopaths, chemists, engineers and good, honest, hard-working individuals have spent 11 years perfecting water filters that give you great-tasting water and an optimal balance for your body.